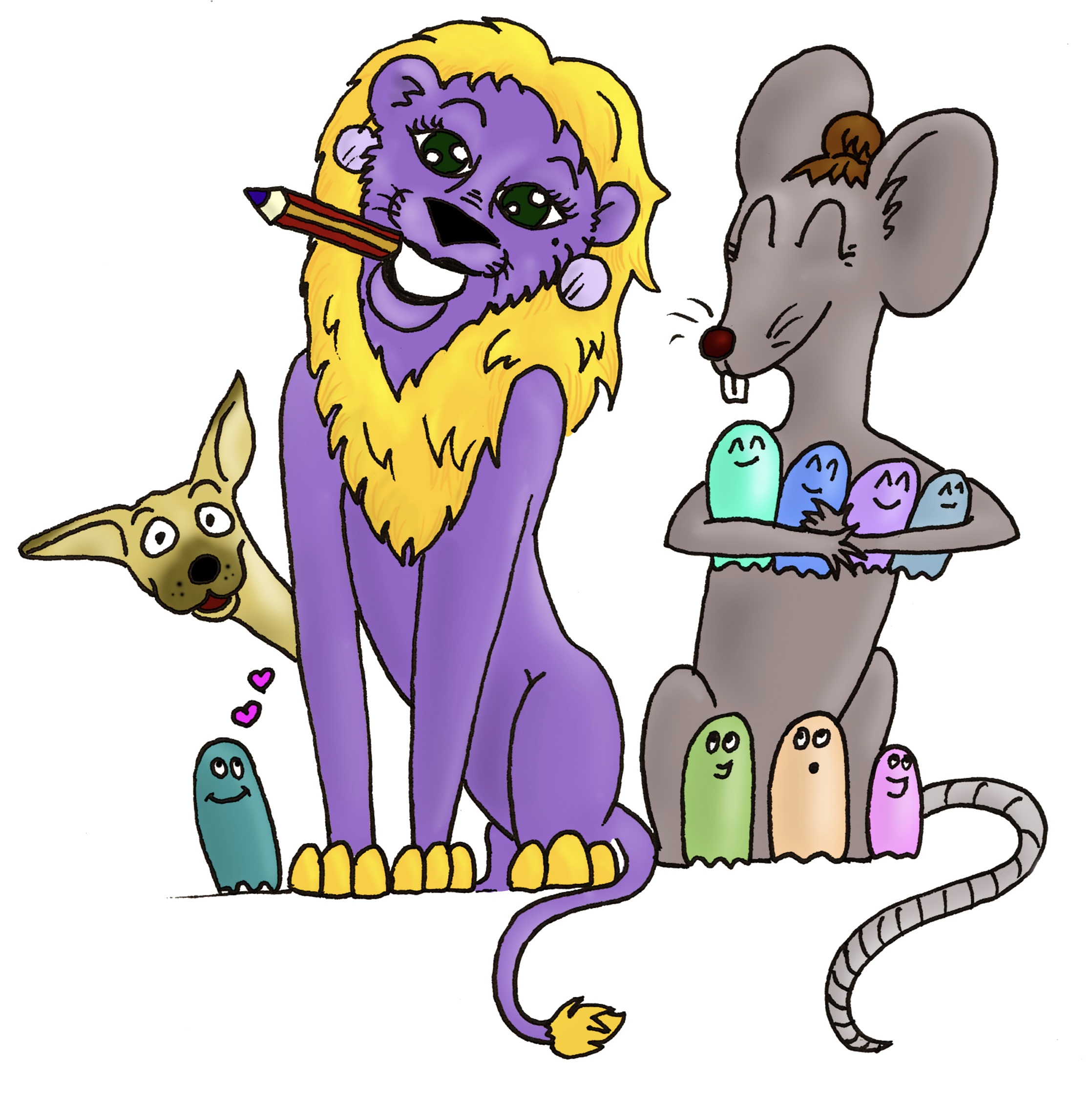 Hola. . .
We're here to help!
Whether you are planning a trip to Roatan and wish to take part in our Spanish courses, or you are looking for an on-line course designed for relocating expats, we can help you!
Our courses are designed to get you feeling more confident when communicating in Spanish and learn to create your own meanings, ask questions appropriately, and engage in daily life living or traveling abroad! We hope you'll allow us be part of that process. 
Learning Language for Life!
Here is a glimpse of our general online course offerings! Students may choose to work entirely on their own with our materials and online learning platform, or they might decide to take a weekly or biweekly Spanish course to practice, address misconceptions, and practice in the second language! 
Why take online language classes at the language loft?
Study at your own pace and check in with an actual human for guidance and language tips! 
Upper Beginner and Intermediate Courses
Do you need work in a specific area of Spanish? Join us online to get the basics and sign up for an online course! Not sure you can make it? Each class is recorded so you won't miss anything except for some great interactions among classmates! 
Sign up early and start studying immediately!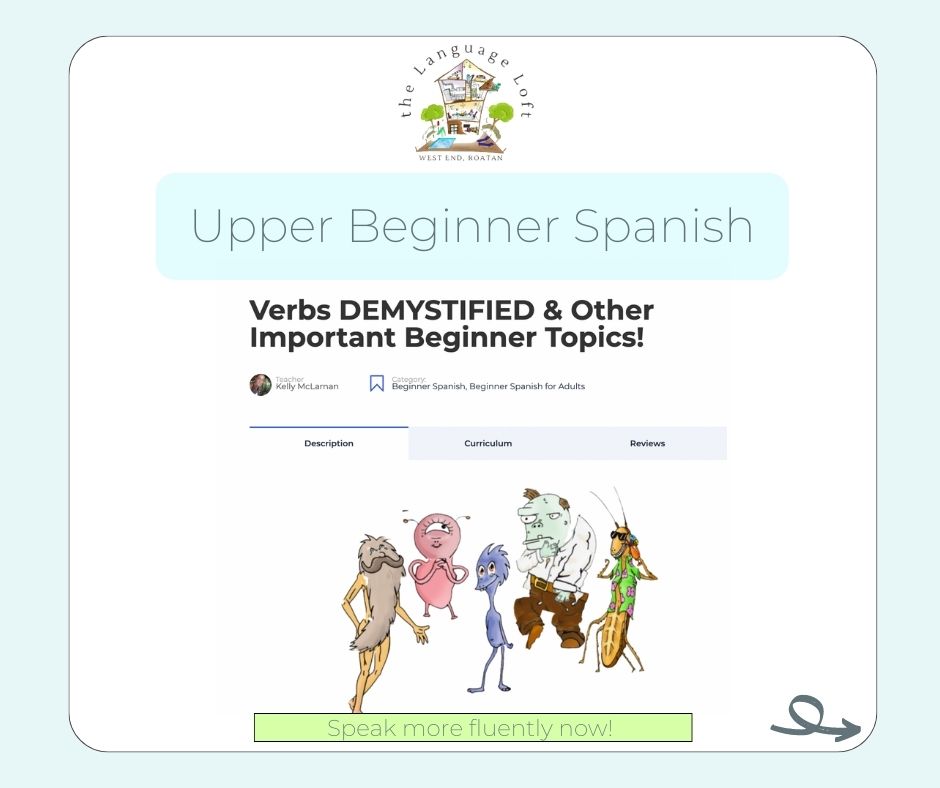 verbs & pronouns demystified
Need a bit of help with basic conjugation? We can help you understand it in context, and not just on a verb chart! 
intermediate: home & away
Perfect for those building homes abroad, traveling, or working in property management. 
Get the vocabulary, major sentence structures for communicating medical needs. For patients and practitioners!
Language Learning for Life!
At the Language Loft we believe learning should be a joy, rather than a terrible obligation. We live in an age of accessibility to thousands of programs and apps which can help you, but here at the Language Loft we teach language processing in real time . . . not just canned vocabulary. We strongly believe language is learned with humanity, as language is a uniquely human trait. Join us for courses either on-site or online. 
Language Learning for Life involves learning Spanish from within the system of the Spanish language. Not all translations are word-for-word, which must be considered when learning language. Practice and real communication are important aspects of language learning, which is an important aspect of the classroom experience at the Language Loft. 
Kelly is an excellent teacher! Her approach to teaching is pragmatic and she structures her lessons to maximize your learning. She is affirming and gets you out in the community to practice speaking from the very beginning. Her commitment to her students and their learning experience is incredible! If you are looking for a teacher and want to learn, this is the place for you!
I was in West End for a few weeks and was hoping to work on my Spanish. I started as a very beginner and Kelly's classes helped me to begin having basic conversations in a very short period of time. She has excellent materials that do a great job at building essential skills and explaining the grammar in a way that is easy to understand. Classes with Kelly are a great addition to your Roatan holiday or for anyone living locally and wants to learn Spanish.